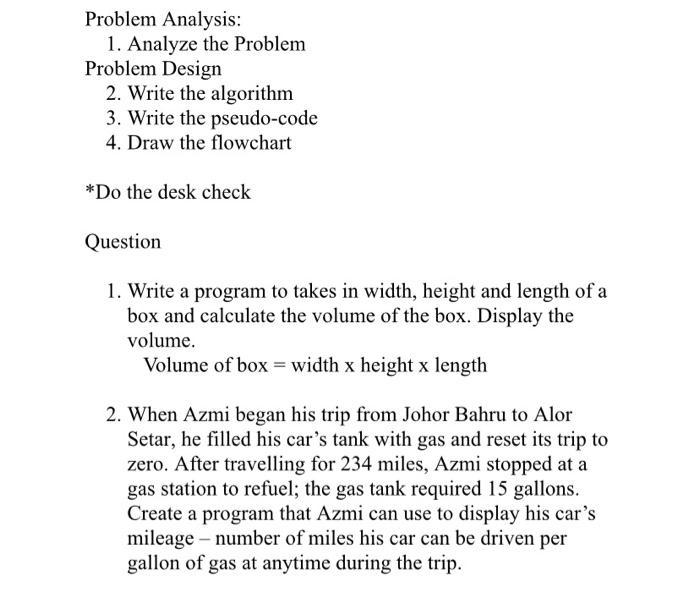 1. Write a program to takes in width, height and length of a box and calculate the volume of the box. Display the volume.
Volume of box = width x height x length
2. When Azmi began his trip from Johor Bahru to Alor Setar, he filled his car's tank with gas and reset its trip to zero. After travelling for 234 miles, Azmi stopped at a gas station to refuel; the gas tank required 15 gallons. Create a program that Azmi can use to display his car's mileage – number of miles his car can be driven per gallon of gas at anytime during the trip.
---
Solved By Verified
Study Co-Pilot
All Study Co-Pilots are evaluated by Gotit Pro as an expert in their subject area.
Student review:
(3 ratings)

3 out of 3 people found this solution helpful.