Write a program that will find the total, average, max, min of the numbers.
Deliverables
• The program reads integers from a txt file.
• While reading, the program stores the integers in a list.
• The program displays the count, total, average, max, min with appropriate labels.
The sample data file
90
100
80
SAMPLE RUN
Result
The numbers are 90, 100, 80
The count of numbers is 3
Thee sum of numbers is 270
The average of the numbers is 90
The max number is 100
The min number is 80
                                          Answer Preview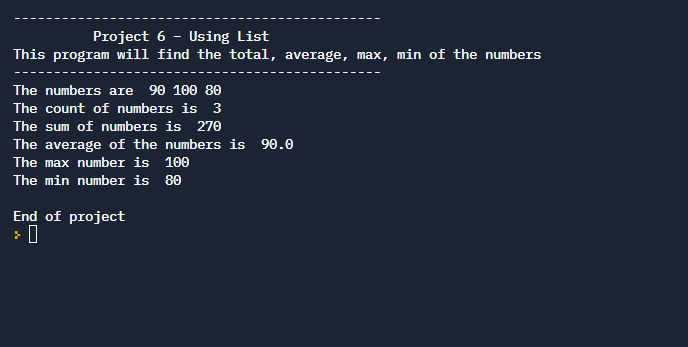 Solved by verified study co-pilot
All Study Co-Pilots are evaluated by Gotit Pro as an expert in their subject area.
Student review:
(1 ratings)

17 out of 1 people found this solution helpful.