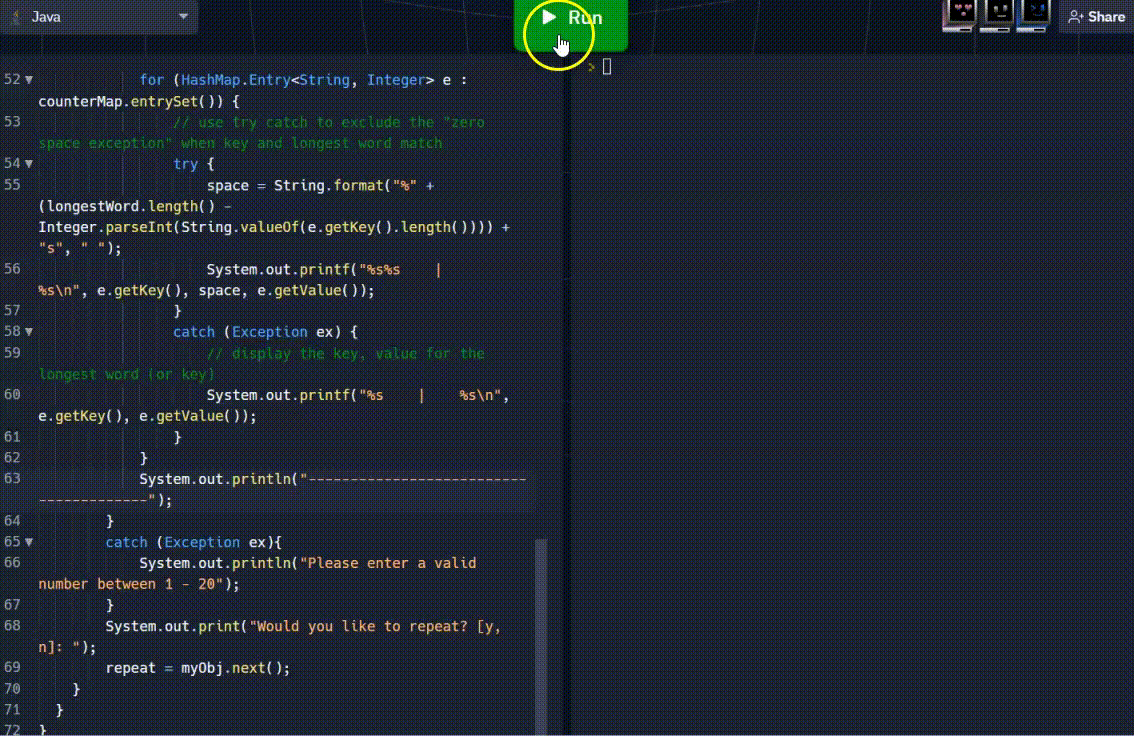 Directions: Using best practises in programming, design and develop a project based on the following requirements:
1. Ask the user how many words they would like to type
2. Let the user input the words
3. Print the words one by one with their respective frequencies
4. Ask the user if they want to repeat. If they say yes, repeat the steps. If not, end the program.
• Assume the program only allows up to 20 words
• The program may read the number of words and words all in the same line or separate lines
Purpose: To demo the knowledge and use of loops and conditional statements, functions and array structures. To think and select the proper loop to accomplish different tasks. Throughout the program, pay attention to variable definitions, data types, initializations, and all other…
---
Solved By Verified
Study Co-Pilot
All Study Co-Pilots are evaluated by Gotit Pro as an expert in their subject area.
Student review:
(5 ratings)

5 out of 5 people found this solution helpful.