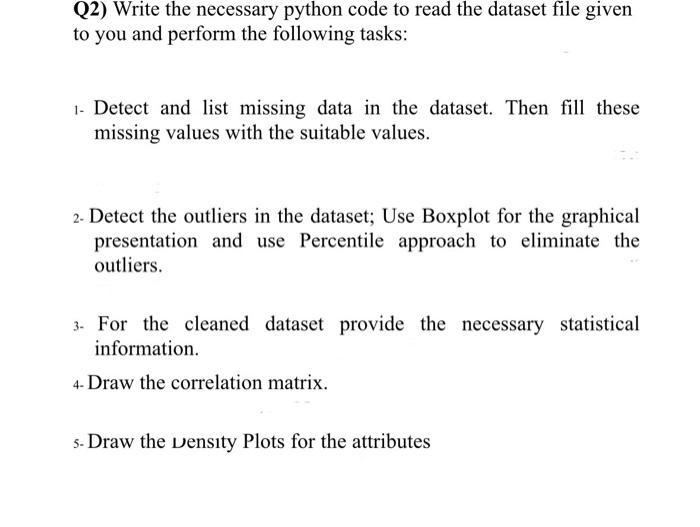 Q2) Write the necessary Python code to read the dataset file given to you and perform the following tasks:
1. Detect and list missing data in the dataset. Then fill these missing values with the suitable values.
2. Detect the outliers in the dataset. Use a Boxplot for the graphical presentation and use the Percentile approach to eliminate the outliers.
3. For the cleaned dataset, provide the necessary statistical information.
4. Draw the correlation matrix.
5. Draw the density plots for the attributes.
---
Solved By Verified
Study Co-Pilot
All Study Co-Pilots are evaluated by Gotit Pro as an expert in their subject area.
Student review:
(6 ratings)

6 out of 6 people found this solution helpful.