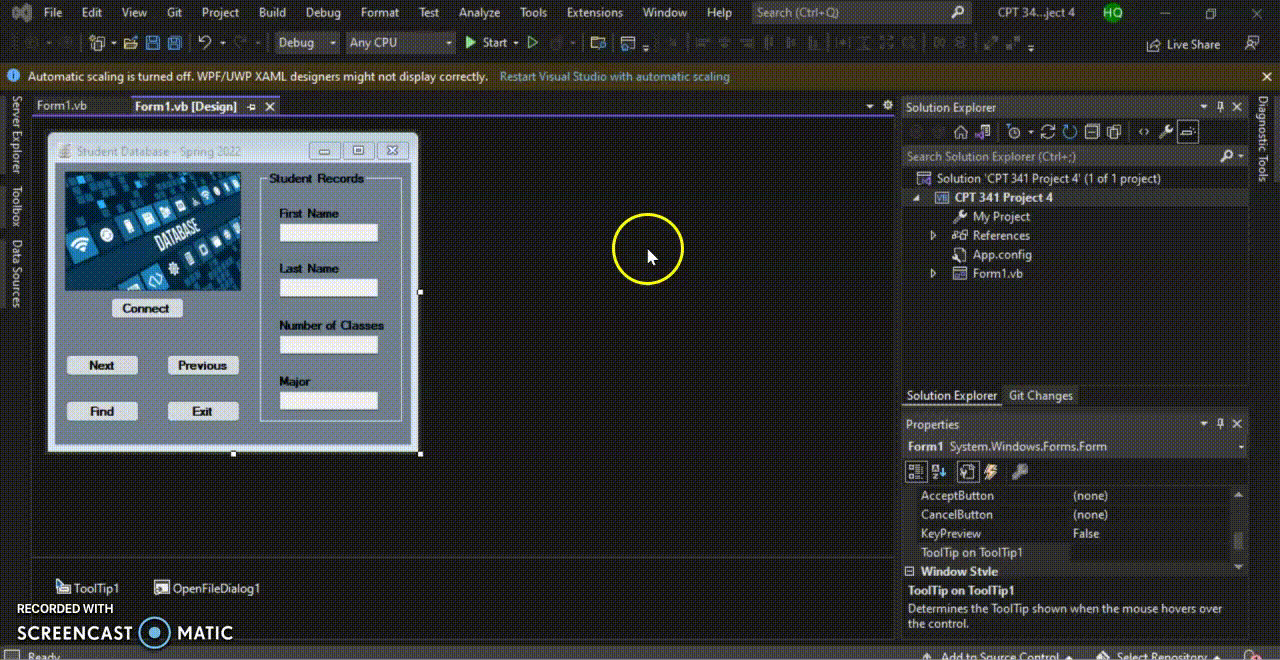 Active Data Objects (ADO.NET), Structured Query Language (SQL), InputBox(), OpenFileDialog(), VB Form
The database StudentData.mdb (located in the email sent and in Canvas/Files) is maintained by the University Registrar.
There is one table (table name = Students) in the database that contains student information such as first name, last
name, number of classes and major. Develop a Visual BASIC Forms App that will:
• Connect to the database
• Load the table records (rows) into TextBox controls
• Allow the app user to select next/previous table records
• Find students based on their last name.
1. Allow the user to select/connect to a database using an OpenFileDialog control
2. Load the first record from the Students table after connecting to the database
3. Provide the ability to display the Next (or Previous) record in the Students table
4. Using an InputBox(), provide the ability to search for a student based on their last name.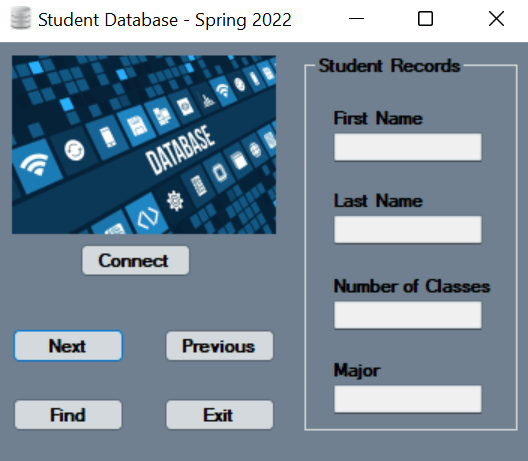 ---
Solved By Verified
Study Co-Pilot
All Study Co-Pilots are evaluated by Gotit Pro as an expert in their subject area.
Student review:
(7 ratings)

7 out of 7 people found this solution helpful.